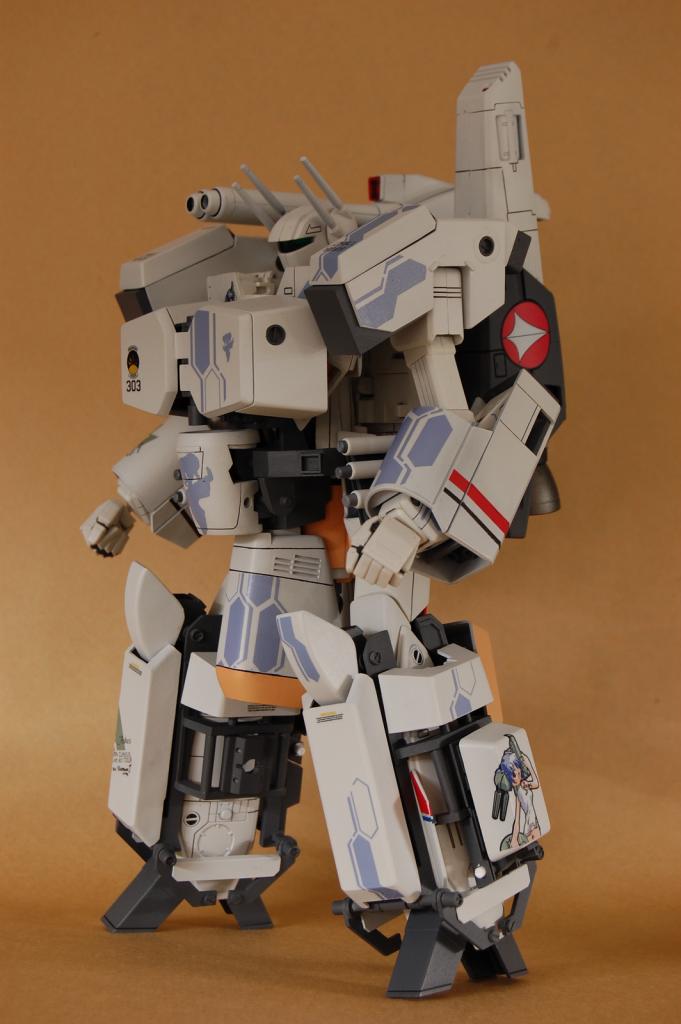 An older (2008) custom I did resurfaced yesterday in the MacrossWorld "
for sale
" forums. The seller placed a $1,000 price tag for the piece and sold it within the same day! Here's a little info in regards to the piece that many pple probably do not know:
Click below for more...

Detail:
I suppose the official title for the piece should be "Thunder Hammer - Minmei Guard edition". The entire concept does not exist in any cartoon/manga form. The mecha itself is from an old 80's anime series called "Macross", aka "Robotech" in the US. The armor design was created by a Japanese professional modeler (KOUICHI HATAKEYAMA) in the late 90's for a 3-4 page article in a hobby magazine. It was a one-off piece scratch built onto a 1/72 scale Macross model kit.
Inside story:
In 08' a good friend of mine from the Macrossworld community approached me with the idea of having the "Thunder Hammer" armor recreated for the 1/48 scale Yamato Macross toy. It took roughly 2-2.5 months to complete the prototype. Molds were made and duplicates cast/sold there after. The Minmei Guard you see here was a one-off custom.
The re-creation of the armor was a difficult task. The only reference available were pics from a magazine. Thus, structural details and visual angles were extremely limited. The 1/48 Valkyrie I used compared to the 1/72 scale the modeler in the magazine used were very different in proportions as well. This had huge effects on the armor and often created a chain reaction of inaccuracy. IMHO, hitting the exact proportion is critical in recreating a piece of any kind. If the shoulders look too big or small compared to the original, it's going to create an odd and generic look/feel.